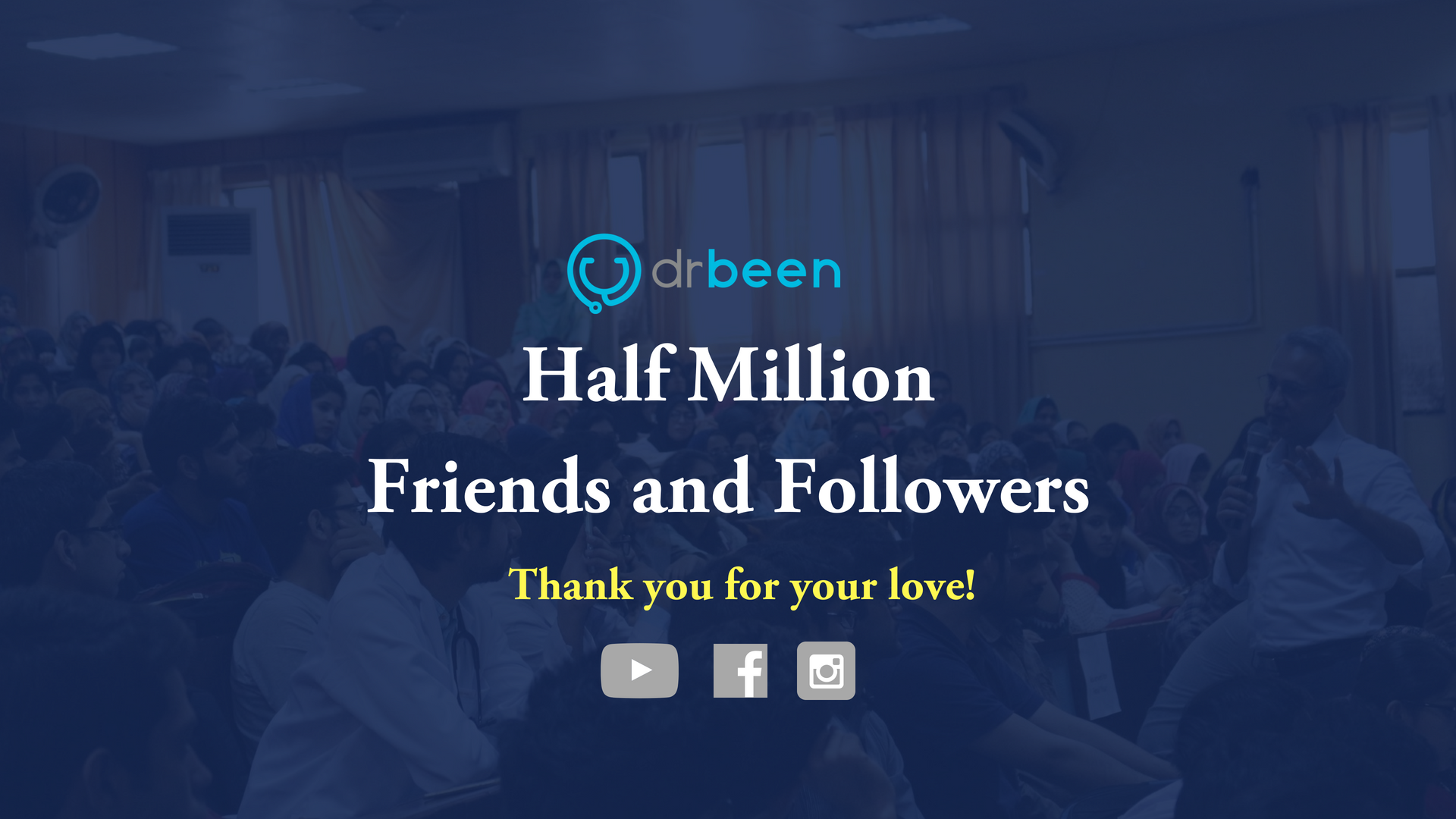 Category: Uncategorized.
Drbeen has more than half million friend and followers now!
Two years ago. I sat at my desk checking other successful brands in the field of medical education. I was awestruck by how many friends, fans, and followers they had. I felt that this was your way of saying thank you to those who were helping you. At this moment, I thought, I will never be able to do this. This recognition is reserved only for the best.
Then I got to work – as you know, I always do. I wrote down my philosophy. When I die I hope people say, "he worked tirelessly to improve patient care." I didn't care if drbeen was small, or we practically had no fans or followers, or that we were a brand not even worth noticing.
Two years later, we've just crossed half a million fans and followers this month. I am sitting at my desk, with eyes welling up. Overwhelmed with your love and support.
I have no words to say you thank you, jump into my melting heart, feel it and know that it is my thanks to you. 💕🌹
Thank you for your love and support. We will continue to offer our services and make them even better because you are worth it. Because YOU ARE IMPORTANT to us. Because we are nothing without you. Thank you again. 💕💕💕
Love you
Dr. Mobeen